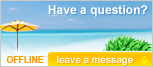 Customer Satisfaction
"I am enjoying reading outside the house at my steamer chair.
It was a good deal!"
John B., Tarzana, CA more >
Privacy
Teak Etcetera will not share or exchange online information that you provide to us (including e-mail addresses). To view our privacy policy click here

We are Manufacturer
We manufacture teak furniture from East Asia where the premium teak come from. If you are interested in purchasing wholesale or volume orders of our teak furniture. Please contact us for details.
sales@teaketcetera.com
or call 888-775-TEAK
CRAFTSMANSHIP
There are several factors that should be considered when purchasing teak furniture to help guarantee it will last a lifetime.
1.
Verify that the furniture is constructed of 100% premium teak wood, not from inferior woods such as Shorea, Jarrah, Eucalpytus, Nyatoh etc. that do not provide the longevity and dependability of authentic teak.
2.
We recommend that furniture be purchased from manufacturer's who use only plantation grown teak, which is reforested and government regulated.
3.
The presence of knots, often covered by heavy oiling, is indicative of inferior, young teak wood and will not be as durable as fully matured teak.
4.
Make sure the construction is completed utilizing proper materials; solid brass or stainless steel fittings, solid pieces of wood and heavy weight teak for thick composition. Some manufacturers / retailers offer a lighter construction of teak furniture at a reduced cost, but this type of construction does not offer the longevity and reliability of heavier constructions.

Some manufacturers will treat furniture made of other woods and materials with teak oil. These manufacturers imply their furniture is actually teak and/or is just as durable, dependable and resistant to insects and harsh elements as genuine teak furniture is. These claims are false; while the oil does aid in adding some resistance and durability to other woods, the oil needs to be re-applied often. Furniture constructed with teak wood is able to withstand the elements for a century or more.

5.
Perhaps this is the most crucial, prior to construction, teak wood must be kiln dried, not air or sun dried, precisely to an optimal moisture content of 8 - 10%. This allows the furniture to dry to the core and eliminates or reduces cracking, splitting, and warping for decades.

It is essential to not fall in a pit to "teak-like" offers and scams or succumb to lower priced, but lower quality furniture without first following these few key considerations; which will assure that your investment brings you beauty and functionality for generations to come.
At Anderson we strongly believe that if something is worth doing then it is worth doing properly. All of our designs are genuinely made by hand from the finest quality materials using only traditional carpentry techniques. By concentrating on these fundamental basics Anderson produces high quality furniture to last a lifetime.

As traditional carpenters we employ a wide variety of carpentry techniques to ensure that we produce a superior and long lasting product. We specialize in using mortise and tenon joints where appropriate to give enhanced strength and structural integrity. We also employ a wide variety of construction techniques including dovetail joints, biscuits joints, miters joints, dado and rabbet joints and of course chamfering on most side edges.

We prefer to use teak dowels for outdoor furniture and mahogany dowels (or pegs) for indoor furniture as fixings. However, sometimes the use of a modern stainless steel screw is stronger than a traditional dowel. If a screw is used in the construction then it will be countersunk and a teak pellet (or cap) is then fitted into the recess and hand sanded to ensure a beautiful and clean fit.

We really care about how we make our furniture, it is not simply a production process for our carpenters but an art form, and whilst many designs will look the same, every piece will be unique!



NOW FEATURING:
CAST ALUMINUM PATIO FURNITURE &
RATTAN OUTDOOR FURNITURE
Teak Etcetera is a manufacturer's outlet and importer of fine teak garden furniture. We are specialize in outdoor teak furniture: teak tables, chairs, loungers, steamers, adirondacks and parasols. All products are made of high quality kiln dried plantation grown teakwood.


We Honor Major Credit Card