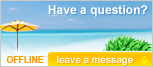 CATALOG REQUEST
When submitting your quote form please fill in as complete as possible. 
Your information alone can greatly help us with your inquiry.



We respects your privacy! All information is 
kept completely confidential. There is no string 
attached for asking a catalog.  
Teak Etcetera is a manufacturer's outlet and importer of fine teak garden furniture. We are specialize in outdoor teak furniture: teak tables, chairs, loungers, steamers, adirondacks and parasols. All products are made of high quality kiln dried plantation grown teakwood.


We Honor Major Credit Card