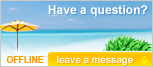 Royal Steamer
Relax in Titanic Style! Perfect for that backyard Patio, Pool or Garden. Donít compare with redwood, pressed wood, mahogany or even cedar for quality! Teak- means highest durability and maximum beauty! More comfort, beauty, and durability! All furniture arrives at your home Fully Assembled in its "Natural" unfinished state.
Product:

Royal Steamer
Code:
ST-124
Brand:
Anderson Teak
Size:
66"L 23"W 36"H, Seat Height: 13"
Weight:
40 lbs
Made of:
Solid Teak Wood
Color:
Unfinished / Natural Color
Ships in:
Leaves from our warehouse in 2-3 business days, unless we have no ready stock. Shipping time will vary from 2 to 7 business days under normal conditions.
Assembly:
Some Assembly Required
Cushion:
Available. Cushions are sold separately.
Rating:
Price:
Retail Price: $525.00 Online Price: $475.00
Your Price: $440.00 SAVE: 16.2%
Buy Now:
Shipping:
Free Shipping in the USA Continental.
Others:

This item is available to ship into Canada for an additional charge. Please contact us to get a shipping quote and delivery time estimate.
Teak Etcetera is a manufacturer's outlet and importer of fine teak garden furniture. We are specialize in outdoor teak furniture: teak tables, chairs, loungers, steamers, adirondacks and parasols. All products are made of high quality kiln dried plantation grown teakwood.


We Honor Major Credit Card